Destination wedding in château de Montgobert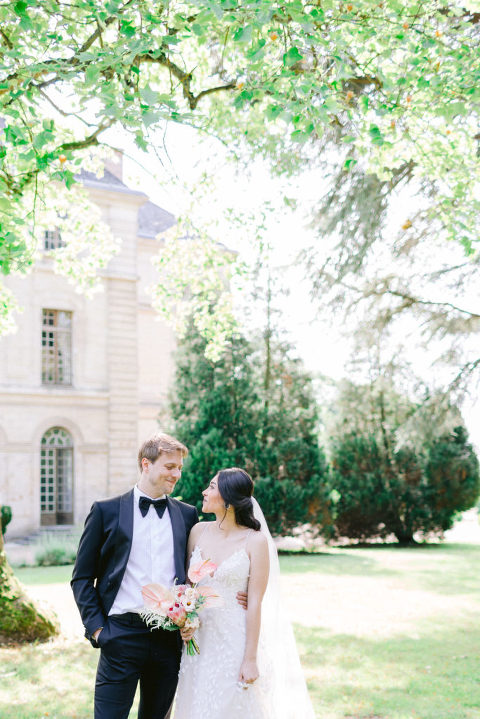 Such a pleasure to plan this wedding for this two lovers came from Texas.
Romantic and modern, they choose this gorgeous venue Château de Montgobert in Picardy to organize the wedding. They had a big crush discovering the place! Sure, outside dinner (my favorite) was the first idea in my mind with the perfect view on the château. To enjoy the amazing garden the ceremony took place on the other side with the forest for background.
A white syling with touch of pink and cafe late. Proteas and Anturium were the queens of the flowers. Let you discover this pretty wedding party !
Photographer: Laurie Lise photography // Planning – Flowers & Styling by Lovin'Concept